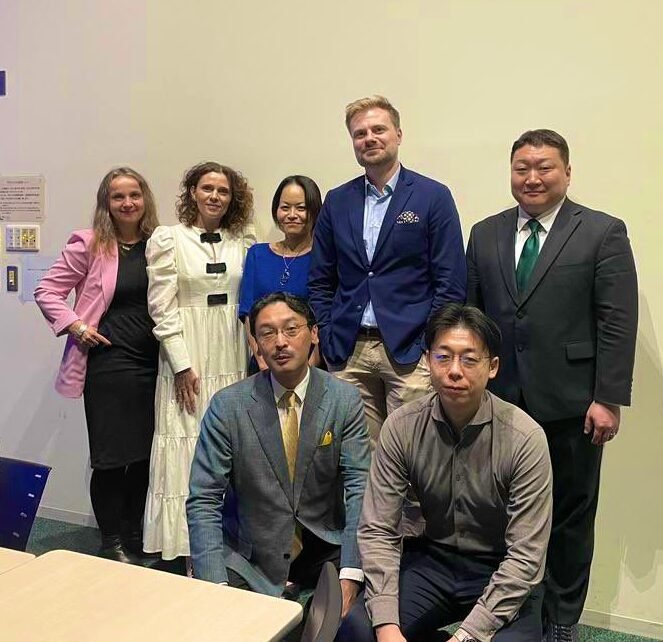 The MEMOCRACY Consortium exchanges research accounts with Leading East Asian scholars at Keio University in Tokyo
On 30th October 2023, Dr. Aleksandra Gliszczyńska-Grabias (Head of the Polish team), Dr. Uladzislau Belavusau (Head of the Dutch team) and Prof. Maria Mälksoo (Head of the Danish team) presented their research at a workshop on memory laws in East Asia and Europe at Keio University (Tokyo, Japan).
The event was organized by Prof. Junko Kotani (Shizouka University), who presented on the "Introduction to Memory Laws in Japan", and Prof. Satoshi Yokodaido (Keio University), who presented on the topic of "Engraving Memory in Constitutions: In the Case of the Japanese Constitution's Preamble". Their panel was joined by a South Korean scholar, Prof. Buhm-Suk Baek (Kyun Hee University), who discussed "Memocracy in South Korea".
Prof. Mälksoo (Copenhagen University) presented her research "Deterrence by Means of Memory Laws and Policies: Examples from China and Russia", Dr. Gliszczyńska-Grabias (Polish Academy of Sciences) presented on the "History, Memory and Populist Politics in Poland" and Dr. Belavusau (Asser Institute – University of Amsterdam) presented about "The Rise of Mnemonic Constitutionalism in Europe".