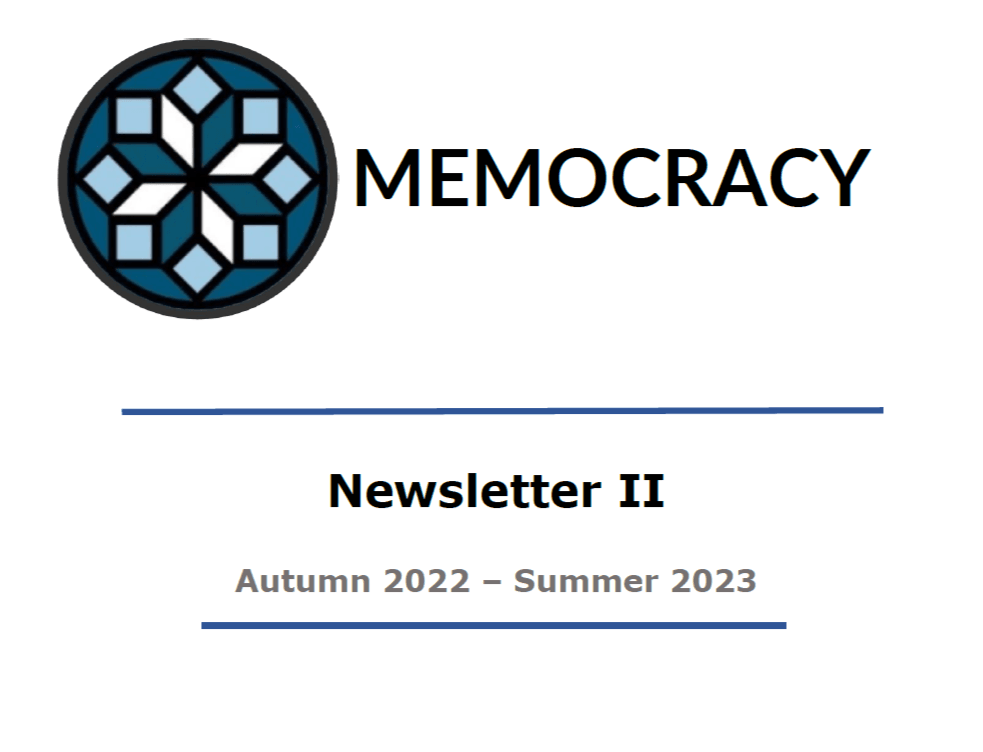 MEMOCRACY Newsletter II is out!
The MEMOCRACY consortium is happy to announce the release of the Second Newsletter of the Project.
The Newsletter was prepared by the Dutch team in cooperation with other consortium partners. It covers the consortium activities, publications and policy advice in autumn 2022 – summer 2023.
The Newsletter can be viewed and downloaded here.